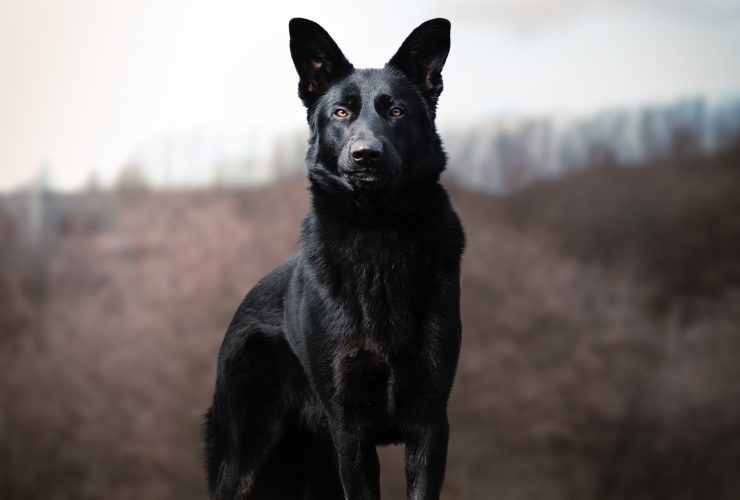 Conan – KC Registered German Shepherd Dog – £350
Conan
Absolute Top Draw German Shepherd.
(Kentwone Giza) Bred by one of the most experienced & Knowledgeable GSD breeders in the north of England. Conan's COI is 0.0% which is exceptional as the breed average is 2.8%.
Conan has an impressive balance of power and grace, with an unmistakable presence. He has exceptional confirmation with a strong active back end without over-angulation which unfortunately we see too often nowadays in this breed. He possesses an alert yet kind expression marked by his perked-up ears and dark, almond-shaped eyes. His black course double coat with his outer coat almost makes him durable and able to thrive in any climate.
Conan is courageous, intelligent, and with a gentle demeanour, it's no wonder he's going to make an outstanding stud dog. He is eager to please and is a very quick learner, he's exceptionally loyal with the innate instinct to protect. He's known at home as "Velcro" as he very rarely leaves our side.
Conan is EXTENSIVELY health tested for the following which are all Clear –
Chondroystrophy (CDDY with IVVD Risk) Clear
Leukocyte Adhesion Deficiency type III (LAD III) Clear
Renal Cystadenocarcinoma and Nodular Dermatofibrosis (RCND) Clear
Hemorrhagic Diathesis / Bleeding Diathesis (Canine Scott Syndrome) Clear
Achromatopsia / Day Blindness (ACHM-Type 1) Clear
MH (Malignant Hyperthermia) Clear
Mucopolysaccharidosis type VII (MPS VII) Clear
MDR1 Gene Variant / Ivermectin Sensitivity Clear
Dwarfism (Pituitary Dwarfism / Hypopituitarism) Clear
HAEMOPHILIA A (FACTOR VIII DEFICIENCY) Clear
Chondrodysplasia (CDPA) Clear
Degenerative Myelopathy (EXON 2) Clear
Hyperuricosuria (HUU) Clear
All visiting girls must be wormed, flead and vaccinated up to date.
All costs for Cytology, AI and studding are included in the one-off stud fee of £350. There are no further costs incurred or involved for your visit. The stud fee is to be paid on the first completed Artificial Insemination of your girl.
***Artificial Insemination only.***
Chilled semen shipped anywhere within the UK, £450 (this includes the transport box etc) plus postage costs.
If your girl fails to be pregnant then you will be entitled to a free mating on the same girl within the next 12 month period.
A vets report will be needed for confirmation purposes. The report will need to be issued from your vet 7 days before the original due date to receive your free mating.