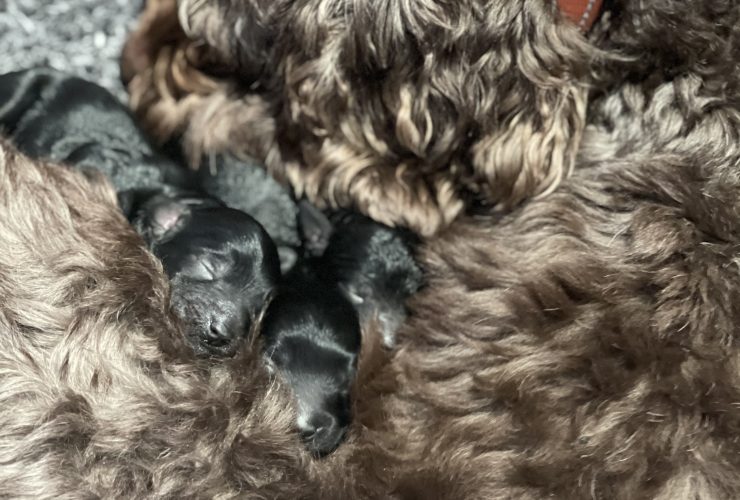 Rachel – Harrogate – Ludo – Mar 2021
"I recently took my two bitches to Woof and Ready Stud Dogs after doing my research to find a suitable stud from reputable breeders. Paul and Phil were extremely helpful and knowledgeable right from the first meeting. They answered all my questions and put me at ease explaining the process from start to finish.
Both my girls were successfully impregnated and the first litter of 3 healthy boys arrived last week. During whelping Paul and Phil were at the end of the phone giving me advice and talking me through it, which was invaluable, especially with it being the first time I'd ever bred/ whelped puppies. I can't thank them enough for this as I was extremely nervous and no amount of questions was ever too much trouble for them.
I would highly recommend Woof & Ready to anyone thinking of breeding".